cOMMISSIONED BY meadow arts
with support from english heritage & ironbridge gorge museums trust CONNECTING past & present industrial revolution impacts
with quakers, residents, foundry workers, visitors
methods public workshops, group engagement, collective event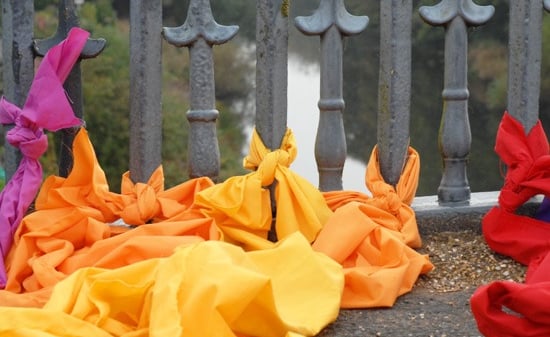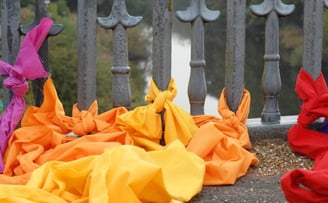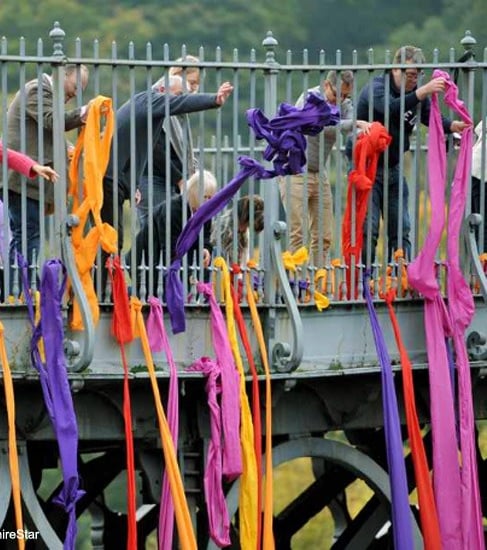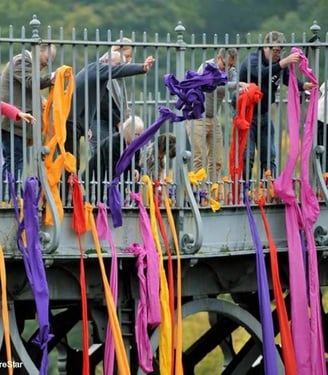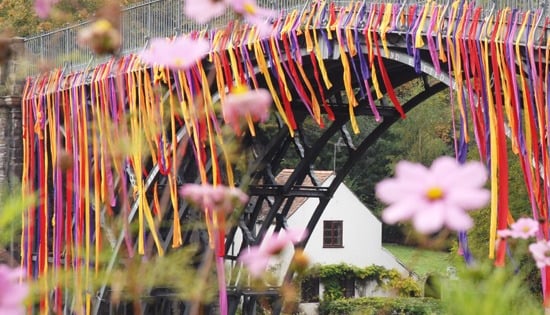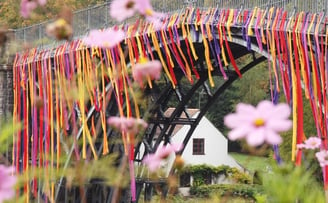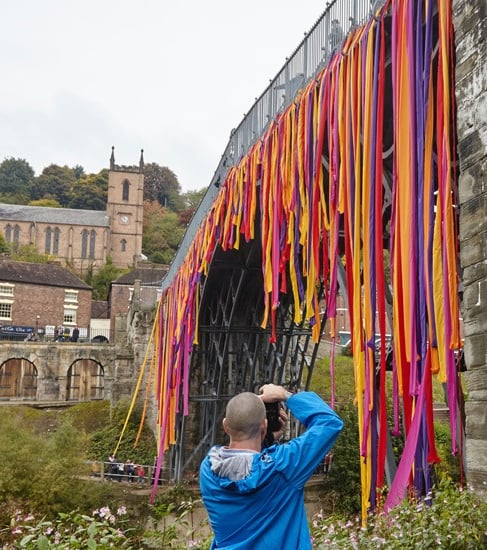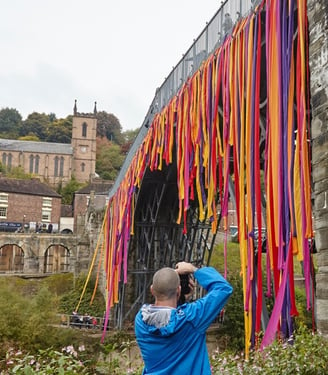 Collective public event and film following a residency based on participatory community research. This resulted in an idea to turn the world's first iron bridge - a UNESCO World Heritage site - into a vibrant sculpture inspired by folk traditions. In the process the project brought together people with disparate experiences of how they relate to the Industrial Revolution and its present-day impacts.
Experience the beauty of Weighty Friend, commissioned by Meadow Arts, in partnership with English Heritage and Ironbridge Gorge Museums Trust.